This month we take a look into the beautifully blush home of Laura from Blush Interior Co. She's an interior designer (with a new bathroom that will make you want to rip up your old tiles and start again), a content creator and a decorator with a knack for making blush look fresh, dreamy and balanced.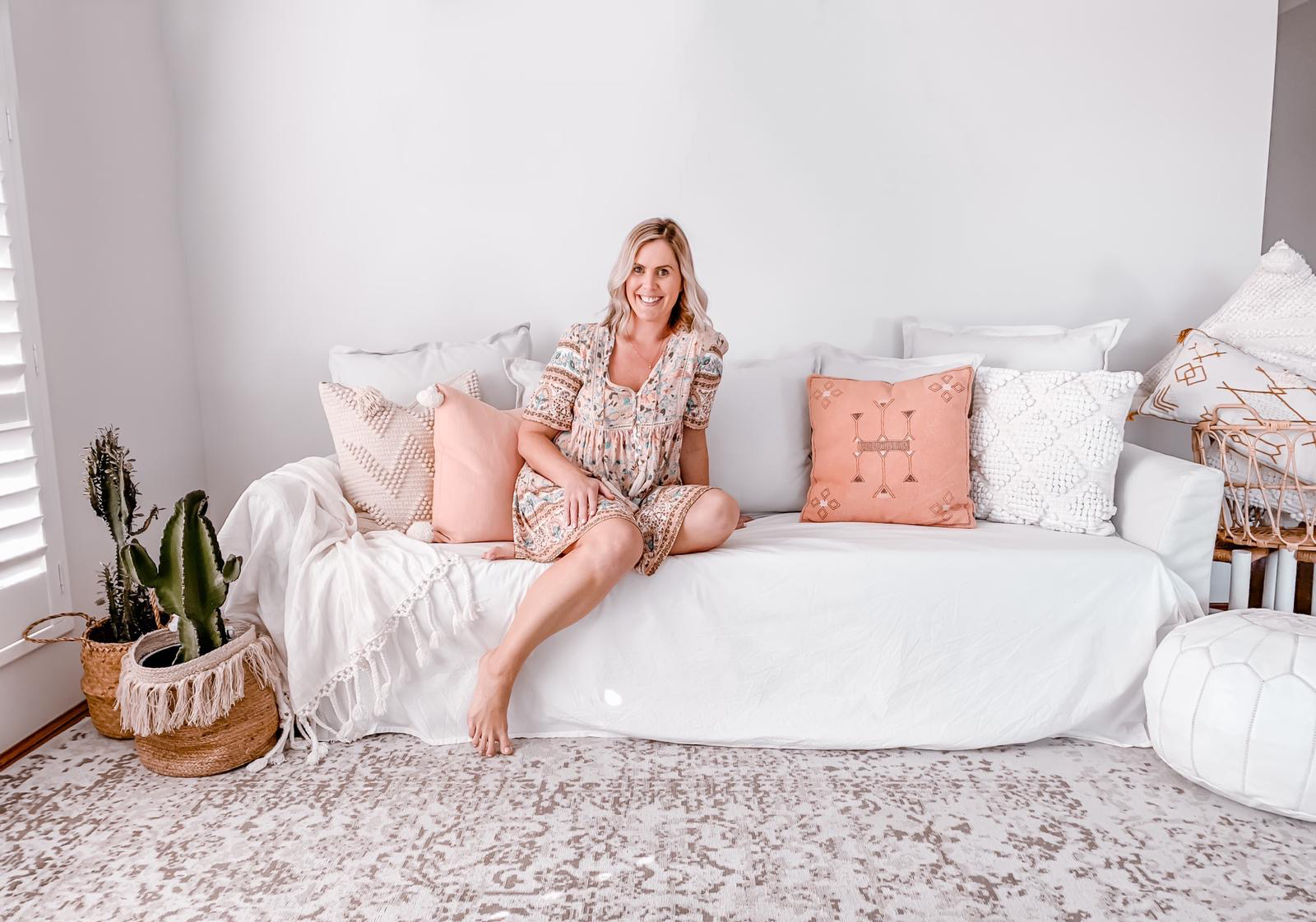 What does a typical week look like for you?
Every week is completely different for me which I love! My days could be spent styling products and doing a shoot for my new business @Lauragoodwincreative or working on a styling video for my Instagram page @Blushinteriorco. I also make sure I squeeze in some time to paint or do something creative!
Name three things that fuel your creativity?
Being outside with nature. Going for a run really clears my head and helps me gather ideas.
Surrounding myself with likeminded people that encourage and support my crazy ideas
Having fun and experimenting with different mediums and styles.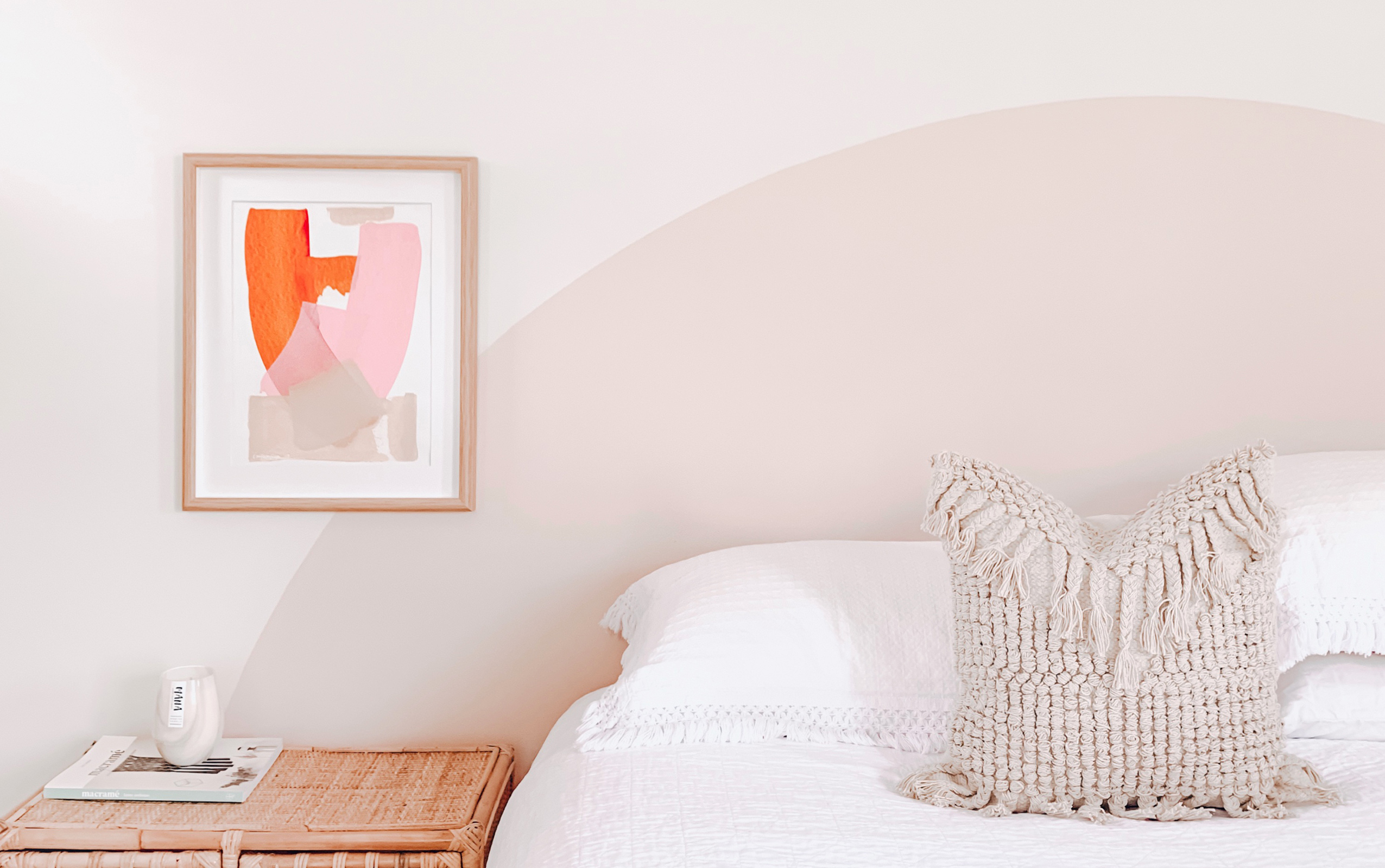 How would you describe the aesthetic you've created in your space?
My aesthetic is a mixture of boho and coastal in blush and pastel tones. I love the relaxed feel of the boho look. Living so close to the ocean, it's hard not to be drawn to the natural environment. Blush is my signature colour, although lately I've been drawn to combining blush with earthier tones.
What kind of effect do you think art has in a space?
I think art in any space adds personality and most importantly colour to a zone! Art is so versatile and is a foundation piece to styling any space! It also creates a feeling and a vibe and makes any room come alive!
How has the art in your home changed/enhanced your space?
Art enhances the feeling of the space that you want to create. I love having lots of different pieces of art to create a warm and inviting home with character. They tell a story about my family and I.
What are your 3 top tips for adding character to your space?
Add art to give personality
Choose pieces that you love
Don't be afraid to use colour!